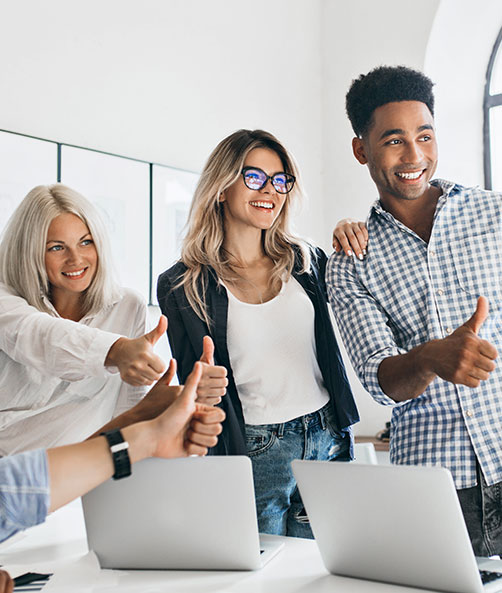 Naveen Avula, 35/m, has been 2 years with health insurance client, and still going strong. He works alongside another TT consultant in the same project, with different responsibilities in the team. Naveen's role is as an IT Developer in a project for customers both in-patient and outpatient. Naveen is a pro in JSF Frame work, Java Language Version 8 and the React Java Script platform. The favourite part of his job is writing code and finding new ways to solve existing problems.
Mohammed Nawaz Ahmed, 43/m, is a talented veteran in Tentacle Tech and the IT industry, having worked for multiple projects in Malaysia. His current stint is as an IT Business Analyst, juggling multiple projects at one time. Nawaz is adept at an assortment of IT skills, currently utilising Java, ASP, Dot net & Backend SQL in his role in the Health Insurance industry. Some of the apps he is working on includes clinic app, insurance app, clients app and several others. So far our client is entirely happy with Nawaz's work, with excellent assessments of his deliverables to date.
John Kenneth, 33/m, is a tech maverick, placed in the Penang office of our client. John's experience gave him the knowhow to be part of a crucial project, where he is involved in system integration and application development. The project involves users from 2 areas - Johor and Portland, where it was undertaken to enhance the efficiency on current business. John employs his knowledge in SAP and Spectrum Pro, and is content at clients' place. What he enjoys most is the balanced workload and the great team he works with.
[contact-form-7 404 "Not Found"]
Professional
Designed for businesses with standard health requirements
24 / 7 Support
Advance Options
16 GB Storage
Unlimited Support
MOST POPULAR
Standard
Designed for businesses with standard health requirements
24 / 7 Support
Advance Options
16 GB Storage
Unlimited Support
Basic
Designed for businesses with standard health requirements
24 / 7 Support
Advance Options
16 GB Storage
Unlimited Support